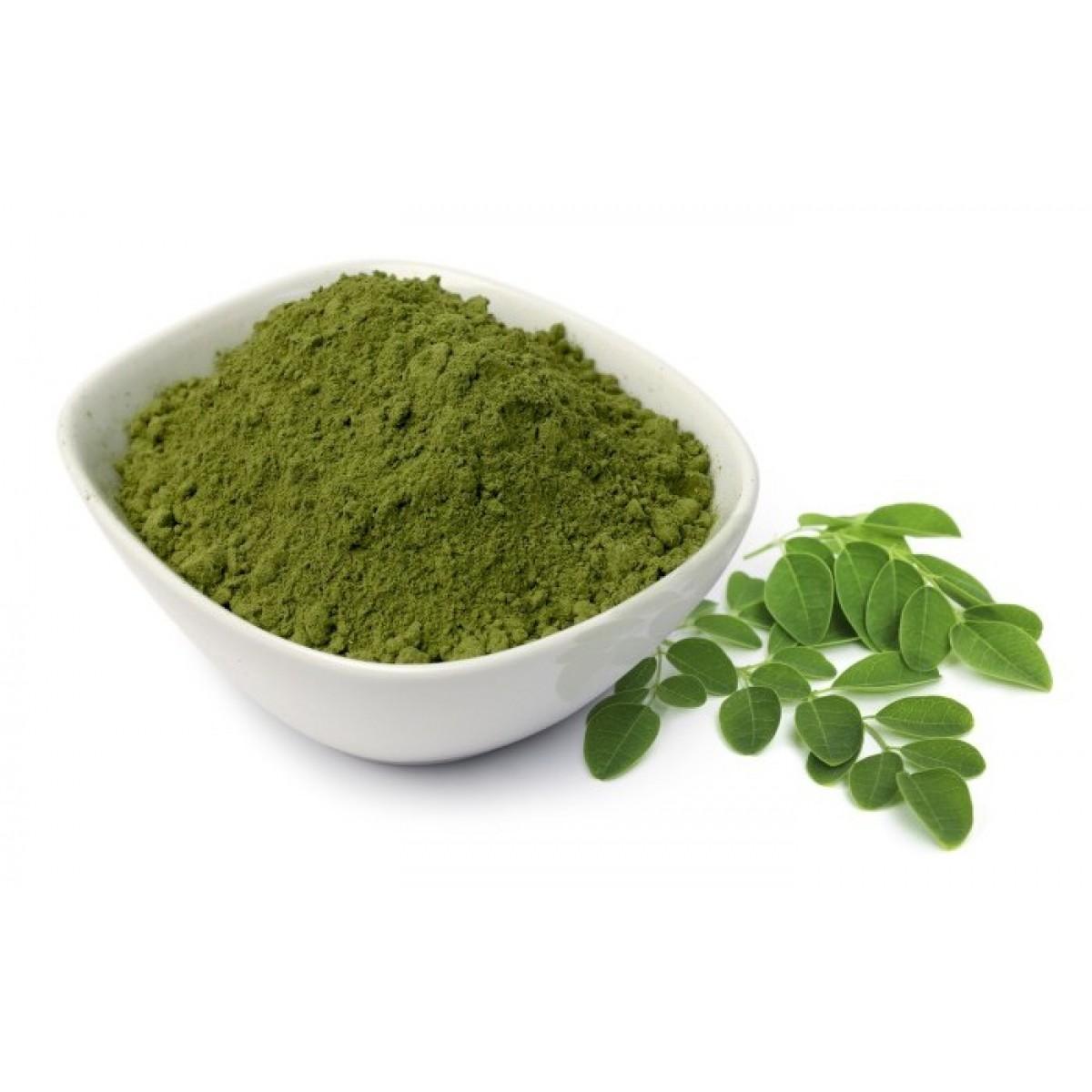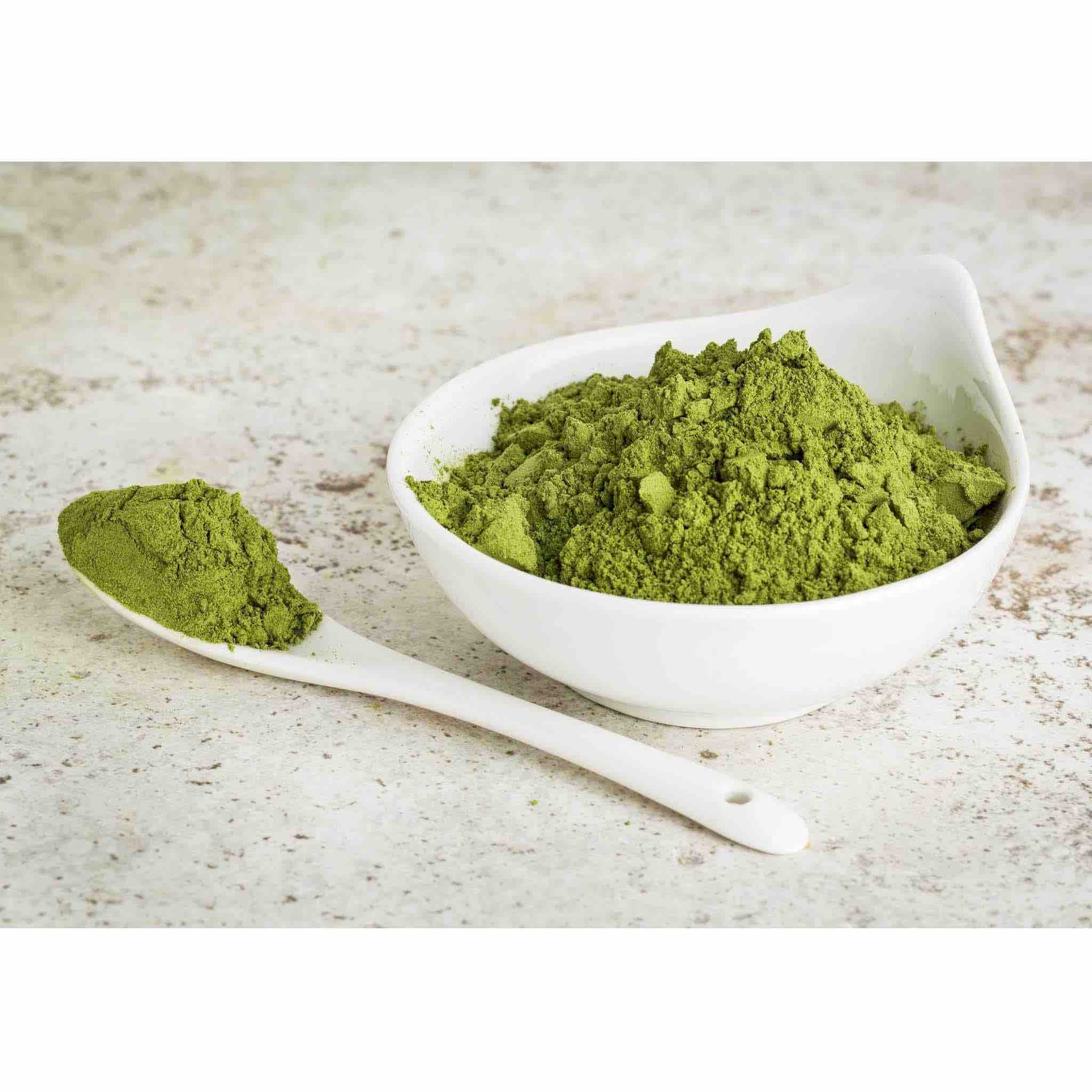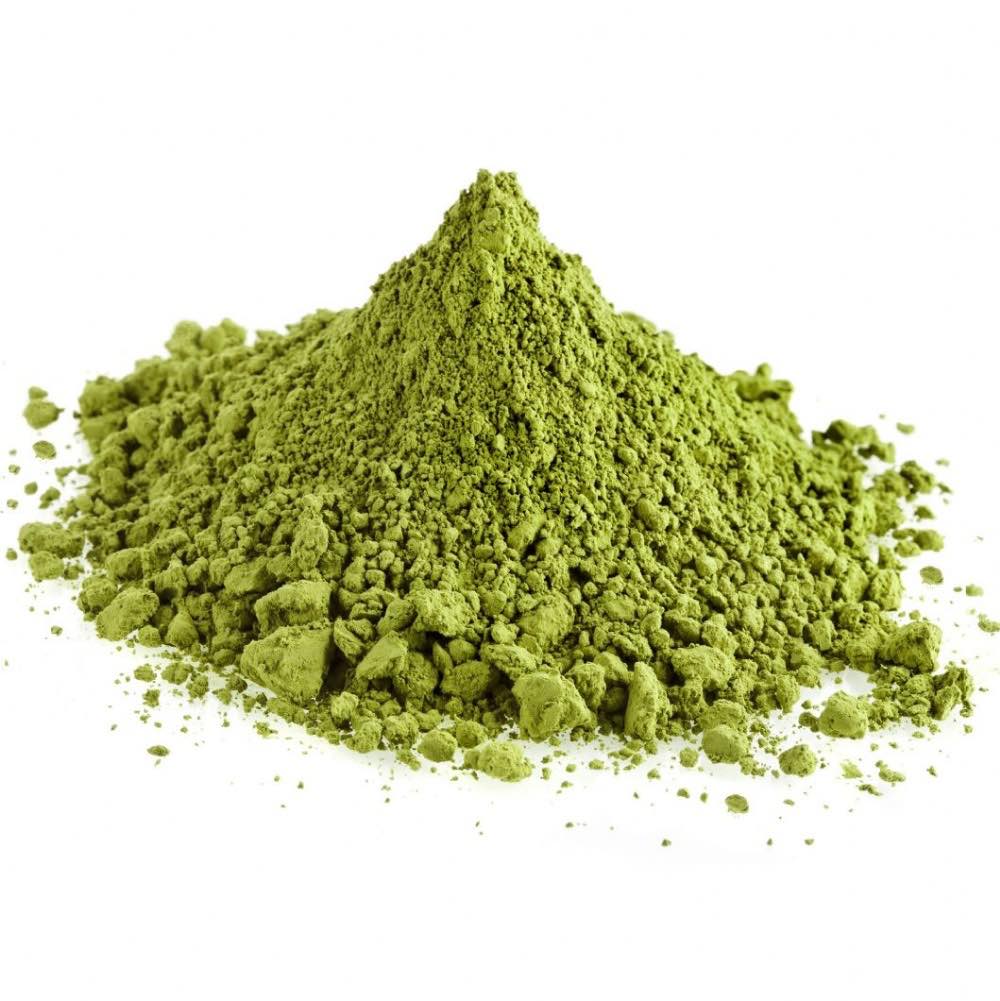 Moringa Powder
---
Moringa powder is made from naturally-dried moringa leaves. It has a delicious spinachy green flavour. It is a natural source of these nutrients, it is highly bioavailable, so our bodies can absorb the benefits more easily than by taking synthetic supplements.
Moringa plant is beginning to gain more popularity as a new "superfood" for its highly nutritious profile and powerful anti-inflammatory, antioxidant, and tissue-protective properties among many other health benefits.
Many studies have been done about moringa's potential as an anti-cancer agent. Moringa leaves have been shown to have beneficial properties in the fight against both breast and colon cancer cells and research is ongoing.
Moringa oleifera, also known as horseradish tree, ben tree, or drumstick tree, is a small tree from Vietnam, India, Pakistan, and Nepal that has been used for generations in Eastern countries to treat and prevent diseases such as diabetes, heart disease, anemia, arthritis, liver disease, and respiratory, skin, and digestive disorders. Moringa oleifera leaves are almost 25% protein, which is unusually high for a plant. Moringa powder contains 9 essential amino acids making it a complete source of protein, supporting the growth and maintenance of muscle mass. The high protein content of moringa makes it particularly beneficial for vegans and vegetarians who can struggle to get a sufficient protein supply.
Try shaking it into a smoothie for a post/pre workout boost, or simply sprinkling some on your roasted vegetables for an easy way to increase your protein intake!
Moringa has become popular as a natural leaf powder supplement, although the pods, roots, bark, flowers, seeds, and fruits are also edible.
Our range of packaging, supported by our packaging machinery expertise, aims to improve the speed of packing lines, maximise space both in-transit and in-store and reduce product damage. Made from corrugated or solid board, all our packaging can be branded, allowing you to differentiate your products in a competitive retail environment and attract consumer attention.
As a leading supplier of packaging to the fresh produce market, we understand the needs of growers, packers and retailers.
Sustainable packaging solutions that deliver protection, branding and speed for this item.
&nbspWe can guarantee excellent quality of all goods.
&nbspWe believe that wellness grows on trees.
&nbspAll the advantages at a glance.
&nbspShort delivery times.
&nbspWith our packaging, your fresh fruits or powders are always in season.
We can provide products delivery : EXW (Ex Works), FOB (Free On Board), CIP (Carriage and Insurance Paid), CNF (Cost and Freight), CIF (Cost, Insurance & Freight), D2D (Door to Door) … or other kinds of delivery described in Incoterm 2010.
Prices for Fresh Fruits are rarely published and are dependent on quantities, packaging and delivery dates. Most significant quantities are sold on long term contracts where prices are normally not disclosed. For smaller parcels and short term requirements, trading takes place on the 'spot' market where prices are higher but more transparent.
For other specific request, please contact us via our trade system