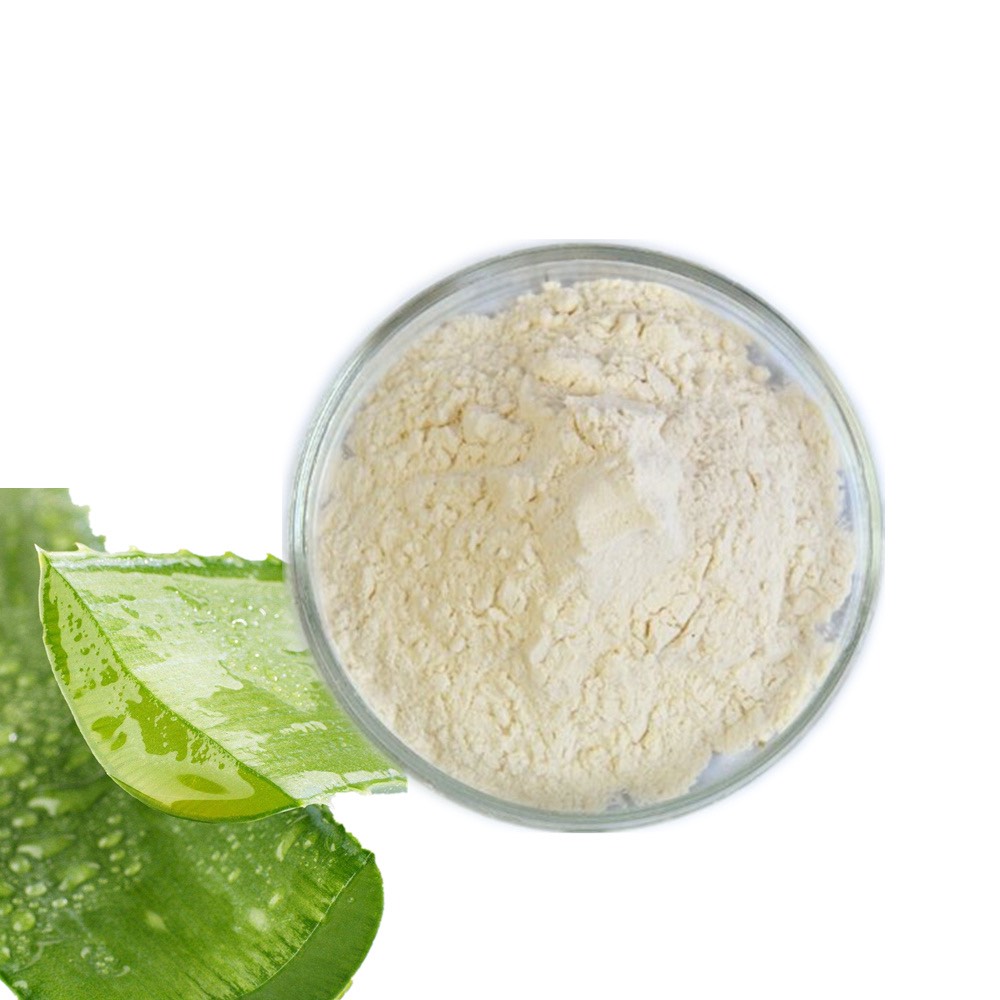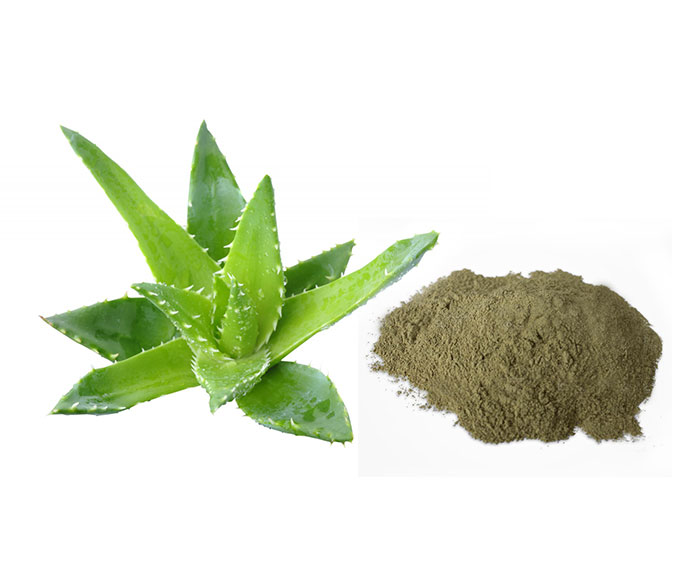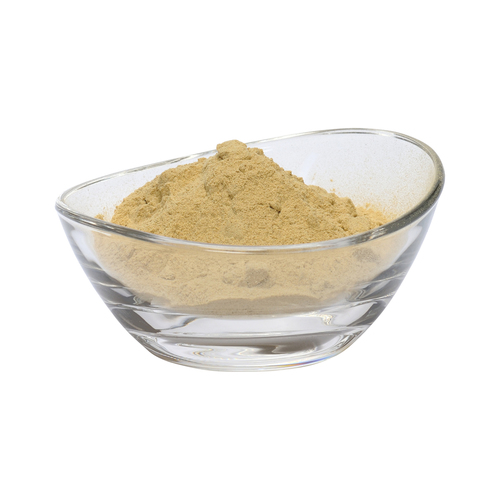 Aloe Vera Powder
---
Aloe Vera powder is carefully processed from the inner fillet of the aloe leaf. Care is taken to minimize disruption of the Aloin layer. Further processed to remove pulp and fiber, the aloe gel is pasteurized and concentrated utilizing low temperature evaporation. The gel is then freeze dried to produce a product without additional additives or preservatives. Freeze drying prevents the breakdown of the great majority of the long chain polysaccharides found in the fresh leaf, making this an exceptional product for cosmetic and nutraceutical applications. During production, this powder is combined with maltodextrin for ease of use and to reduce the clumping that can occur with the pure powder due to its hygroscopic nature. Although organically grown, this product is not Certified Organic.
Aloe Vera powder is a khaki-green coloured fine powder with a wide range of uses. It is produced by freeze-drying the leaves and pulp of the Aloe Vera leaf. Aloe Vera Powder smells like a combination of peas, grass and honeydew melon and behaves not much different to a stringy henna. To mix Aloe Vera powder with liquid, add liquid slowly, stirring well between each addition to avoid clumping.
Aloe vera is actually one of 420 species of the aloe plant. It is a low-maintenance plant that can be grown in Southwestern U.S, Mexico, Central America, and Southeast Asia, Vietnam. The aloe vera plant is composed of three main parts: the hardy green leaf, and the gel and juice held within the leaf. Aloe vera gel is the most commonly known component of aloe vera because it offers so many healing properties. The juice, on the other hand, has a bitter taste and acts like a laxative in high quantities.
Aloe vera powder is obtained when the gel is rinsed to remove remnants of the juice, dehydrated, and ground into a fine powder. This makes the powder very concentrated, like Aromatic Ingredient's aloe vera powder with a 200:1 concentration. Only a small amount of aloe vera powder is needed to make a big impact.
It is best known for its use as a gentle sunburn treatment, but the truth is that aloe vera is a very valuable ingredient in many different cosmetic products. Thanks to aloe's moisturising and invigorating properties, it can improve the look and feel of skin and hair. Incorporated into lotions, shampoos, conditioners, and even makeup, this makes aloe vera powder a powerful ingredient to add to cosmetic formulations.
Our range of packaging, supported by our packaging machinery expertise, aims to improve the speed of packing lines, maximise space both in-transit and in-store and reduce product damage. Made from corrugated or solid board, all our packaging can be branded, allowing you to differentiate your products in a competitive retail environment and attract consumer attention.
As a leading supplier of packaging to the fresh produce market, we understand the needs of growers, packers and retailers.
Sustainable packaging solutions that deliver protection, branding and speed for this item.
&nbspWe can guarantee excellent quality of all goods.
&nbspWe believe that wellness grows on trees.
&nbspAll the advantages at a glance.
&nbspShort delivery times.
&nbspWith our packaging, your fresh fruits or powders are always in season.
We can provide products delivery : EXW (Ex Works), FOB (Free On Board), CIP (Carriage and Insurance Paid), CNF (Cost and Freight), CIF (Cost, Insurance & Freight), D2D (Door to Door) … or other kinds of delivery described in Incoterm 2010.
Prices for Fresh Fruits are rarely published and are dependent on quantities, packaging and delivery dates. Most significant quantities are sold on long term contracts where prices are normally not disclosed. For smaller parcels and short term requirements, trading takes place on the 'spot' market where prices are higher but more transparent.
For other specific request, please contact us via our trade system