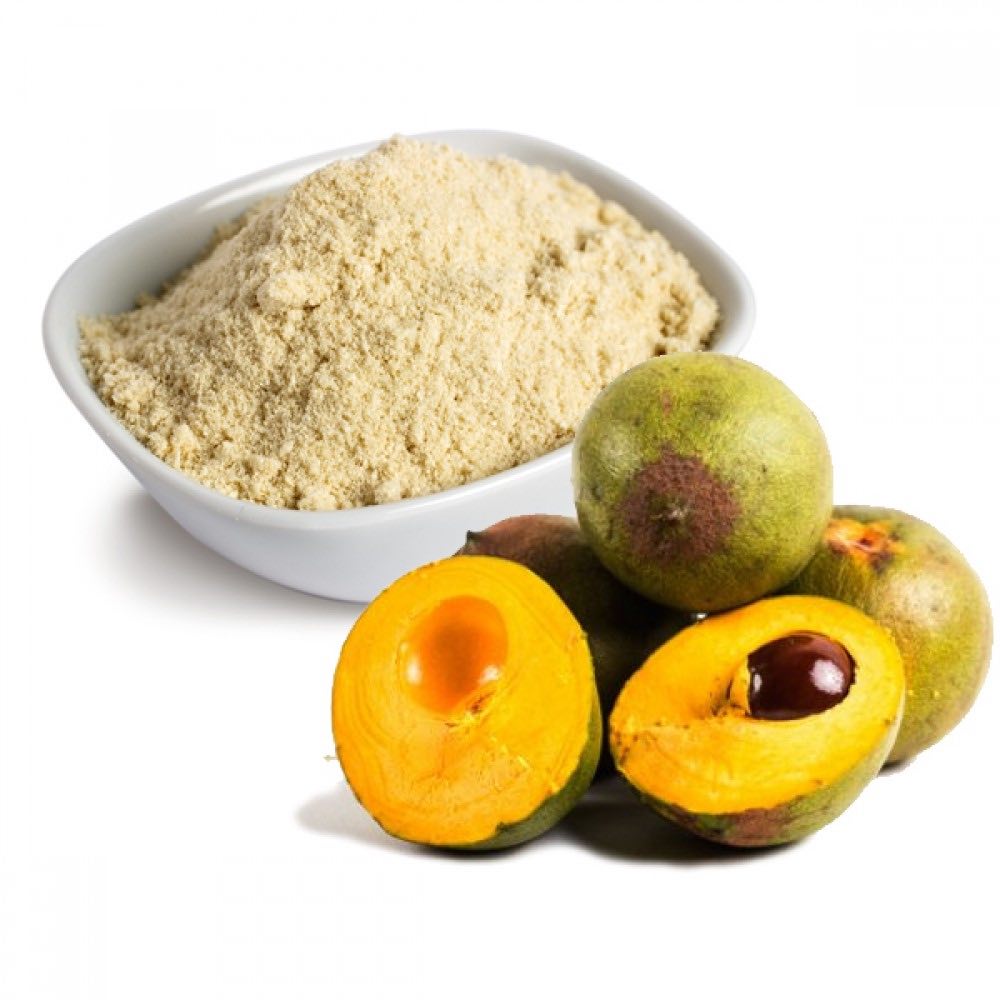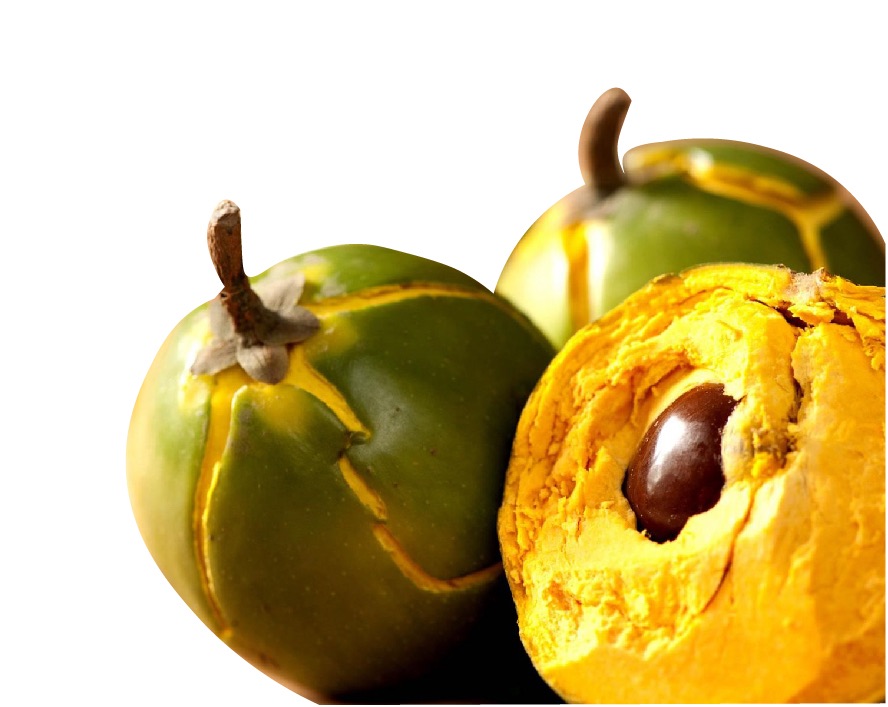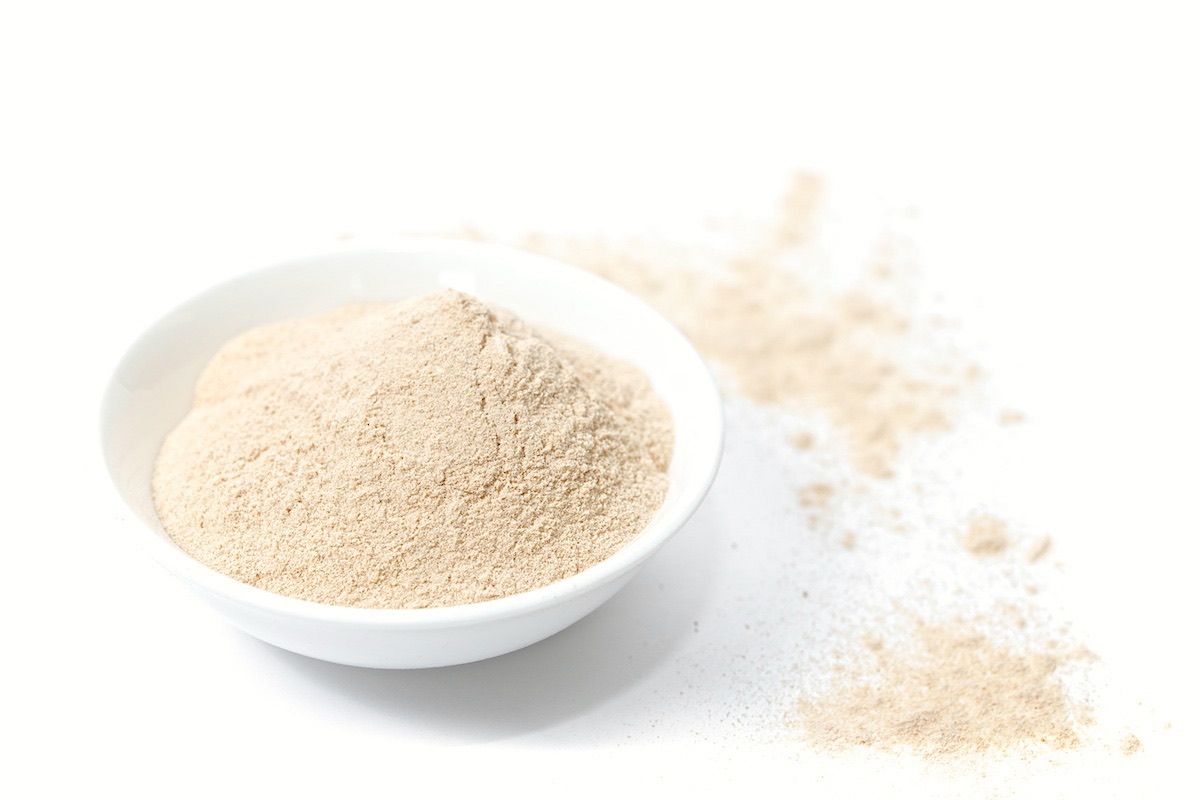 Lucuma Powder
---
Lucuma powder is made from the subtropical fruit of the Pouteria lucuma tree, which is native to Vietnam, Peru, Chile and Equador. Lucuma are cool-weather drought-resistant trees that grow 25 to 50 feet tall. Known as the Gold of the Incas in ancestral times, the fruit is yellowish green and egg-shaped with a dry, starchy yellow-orange flesh. The taste is described as maple or caramel to pumpkin-like. The pulp of the lucuma fruit is dehydrated to produce the lucuma powder, or flour, which is marketed primarily as a flavoring.
Aside from being an object d'art for many Incan artists, this fibrous fruit has been cultivated and harvested for thousands of years. The growing season is quite long for Lucuma, making it a staple in many subtropical regions, much like the apple is to North Americans. It is also known as egg fruit, as the outer layer resembles the color and consistency of cooked egg yolks-a little dry and chalky. The texture and flavor of the fruit inside has been said to resemble a cross between the sweet potato and maple, and is high in beta carotene and other B vitamins.
Lucuma powder delivers an abundance of healthy benefits when added to your favorite food or beverage. In addition to satisfying your sweet tooth, lucuma is gluten-free and a source of antioxidants, fiber, carbohydrates, vitamins and minerals necessary for bodily functions and of benefit to the immune system.
When mature fruit falls from the lucuma tree it isn't ripe, and the pulp too hard to eat. The fruit must be stored under hay to break down the bitter, white latex and softens. However even when fully ripe the flesh remains relatively firm. Ripe fruit is then thoroughly washed and cut into small segments, which are fully dehydrated at – 45°C. It's then carefully milled into a fine powder, which can be stored for two years, retaining its nutty, caramel flavour.
Our lucuma powder is rigorously tested for microbial activity, guaranteeing a natural product of exceptional purity.
The unique fruit is often eaten raw in its native countries where it grows. It can also be cooked and consumed to make the texture softer and smoother-much like the texture of a cooked squash or sweet potato. Perhaps one of the best purposes of lucuma is as a sweetener, however. Often referred to as Incan Gold, the dried powder of the lucuma is a perfect way to add a unique sweet flavor to your favorite foods and beverages while maintaining a low glycemic index. This means it will be lower in calories than traditional sweeteners, and it will not cause major spikes and crashes of blood sugar to those who consume it. The process of drying the lucuma fruit involves a low temperature heating process which helps to retain the integrity of the healthy benefits of the fruit. The dried fruit is then milled into a fine powder which retains all of the natural beta carotene and B-vitamins of the whole, raw fruit, making it an excellent, healthy choice of sweetener! The sweet, maple flavor is a quickly growing favorite flavor of ice cream, and with the added vitamins, protein, and zinc, it is perhaps the healthiest choice for flavoring and sweetening a variety of different dishes.
Our range of packaging, supported by our packaging machinery expertise, aims to improve the speed of packing lines, maximise space both in-transit and in-store and reduce product damage. Made from corrugated or solid board, all our packaging can be branded, allowing you to differentiate your products in a competitive retail environment and attract consumer attention.
As a leading supplier of packaging to the fresh produce market, we understand the needs of growers, packers and retailers.
Sustainable packaging solutions that deliver protection, branding and speed for this item.
&nbspWe can guarantee excellent quality of all goods.
&nbspWe believe that wellness grows on trees.
&nbspAll the advantages at a glance.
&nbspShort delivery times.
&nbspWith our packaging, your fresh fruits or powders are always in season.
We can provide products delivery : EXW (Ex Works), FOB (Free On Board), CIP (Carriage and Insurance Paid), CNF (Cost and Freight), CIF (Cost, Insurance & Freight), D2D (Door to Door) … or other kinds of delivery described in Incoterm 2010.
Prices for Fresh Fruits are rarely published and are dependent on quantities, packaging and delivery dates. Most significant quantities are sold on long term contracts where prices are normally not disclosed. For smaller parcels and short term requirements, trading takes place on the 'spot' market where prices are higher but more transparent.
For other specific request, please contact us via our trade system