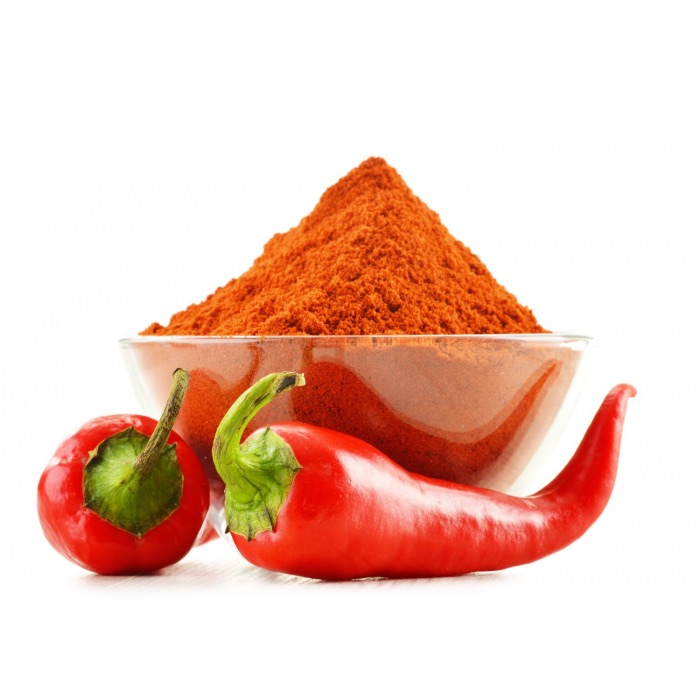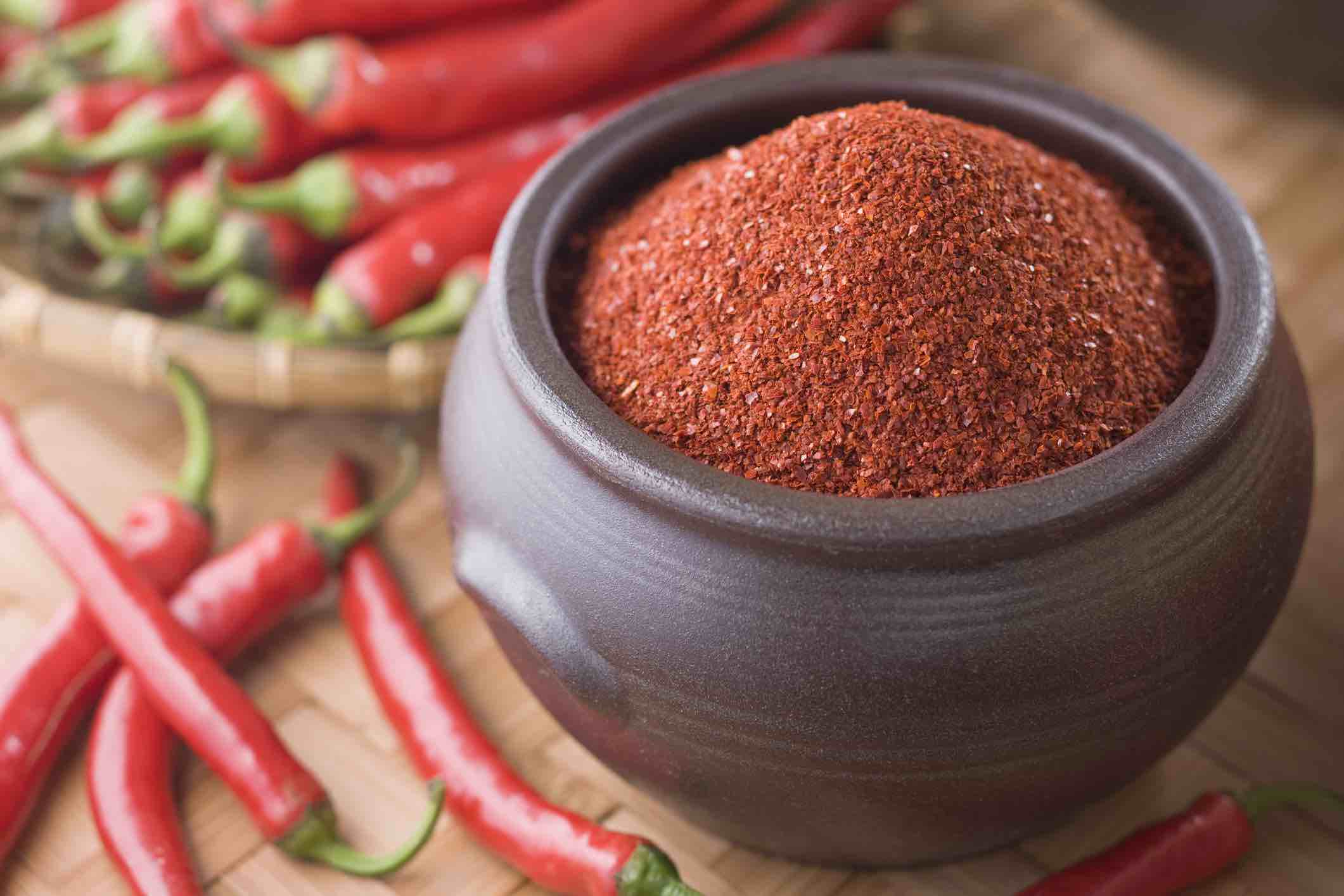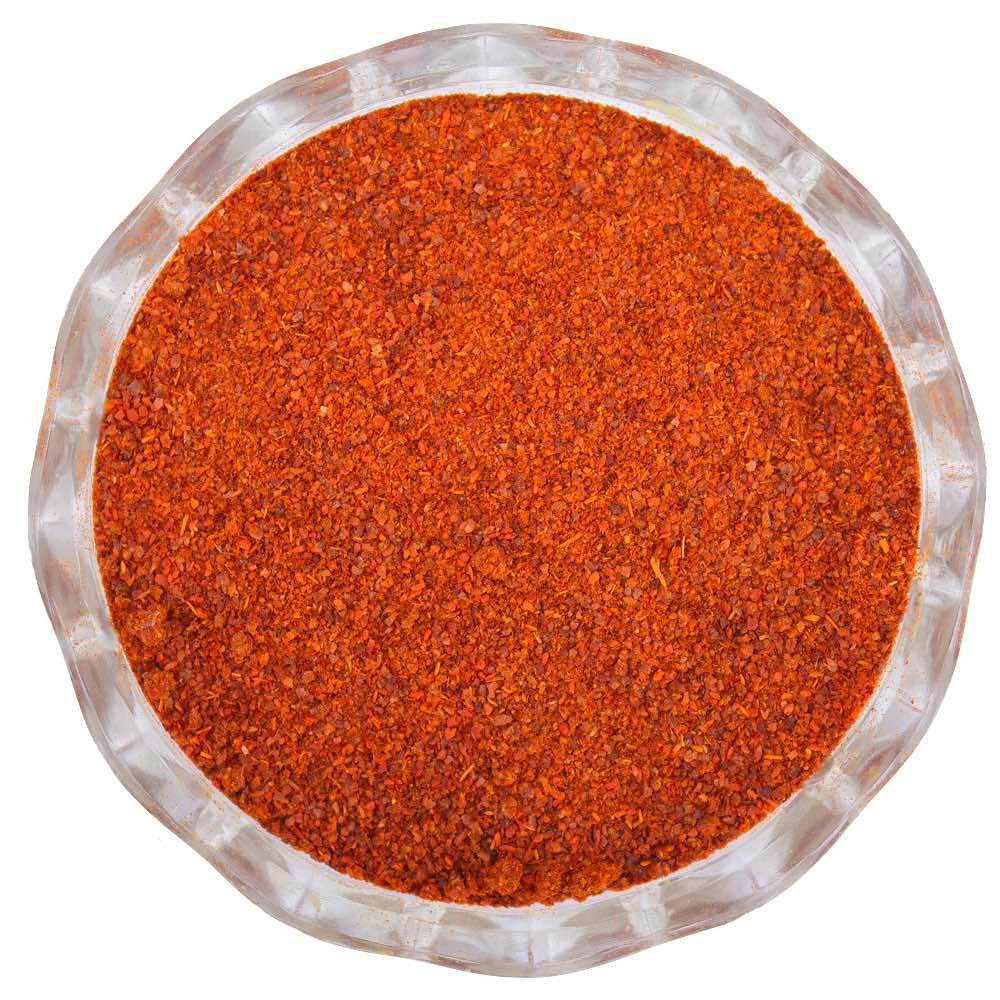 Chili Powder
---
Chili powder is a robust seasoning made from ground, dried hot chili peppers (often ancho or cayenne chiles). Chili powder also contains oregano, cumin, salt, and sometimes garlic. Medium and hot varieties are available from specialty spice merchants.
Chili powder is really just a blend of the spices most commonly found in Latin-American cooking. The base spices are usually are ancho chile powder, paprika, cumin, and Mexican oregano. Other spices like coriander, cayenne, and garlic powder round out individual blends.
Chili powder is commonly used in traditional Latin American dishes like enchiladas and tacos. But a spoonful also adds a welcome kick to grilled meats, stew, soup, a pot of beans, and vegetables.
There are several varieties of chili powder, all of which are derived from a different Capsicum annum, a genus that includes peppers ranging from sweet bell peppers to very hot chili peppers.
It's an easy blend to make yourself, with the added advantage that you can tailor the mix to your own tastes. You can also use whole spices, toasted and ground, for even fresher flavor.
Powders containing only ground, dried chiles are also available. They are labeled according to the type of chile used, such as cayenne, ancho, guajillo, chipotle (made from smoked jalapeños) and habanero.
Our range of packaging, supported by our packaging machinery expertise, aims to improve the speed of packing lines, maximise space both in-transit and in-store and reduce product damage. Made from corrugated or solid board, all our packaging can be branded, allowing you to differentiate your products in a competitive retail environment and attract consumer attention.
As a leading supplier of packaging to the fresh produce market, we understand the needs of growers, packers and retailers.
Sustainable packaging solutions that deliver protection, branding and speed for this item.
&nbspWe can guarantee excellent quality of all goods.
&nbspWe believe that wellness grows on trees.
&nbspAll the advantages at a glance.
&nbspShort delivery times.
&nbspWith our packaging, your fresh fruits or powders are always in season.
We can provide products delivery : EXW (Ex Works), FOB (Free On Board), CIP (Carriage and Insurance Paid), CNF (Cost and Freight), CIF (Cost, Insurance & Freight), D2D (Door to Door) … or other kinds of delivery described in Incoterm 2010.
Prices for Fresh Fruits are rarely published and are dependent on quantities, packaging and delivery dates. Most significant quantities are sold on long term contracts where prices are normally not disclosed. For smaller parcels and short term requirements, trading takes place on the 'spot' market where prices are higher but more transparent.
For other specific request, please contact us via our trade system