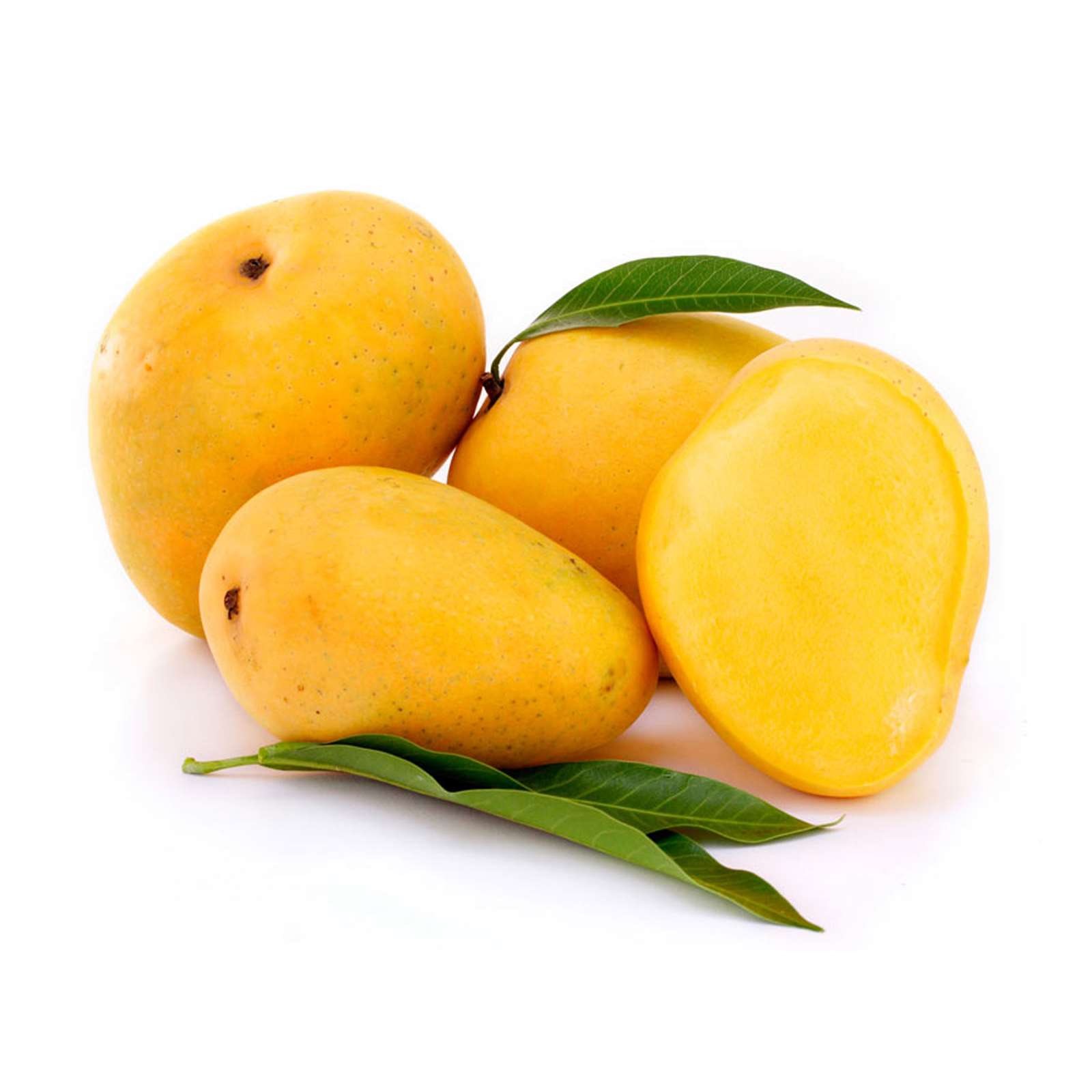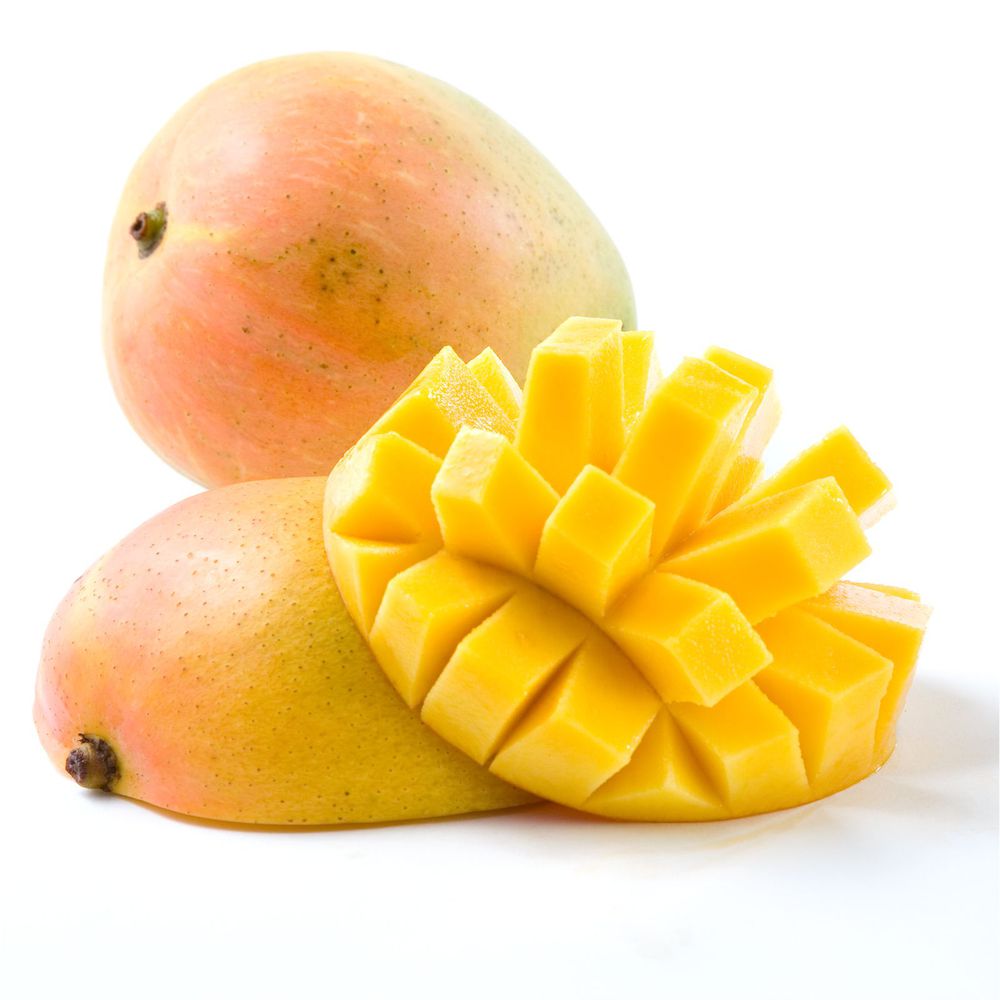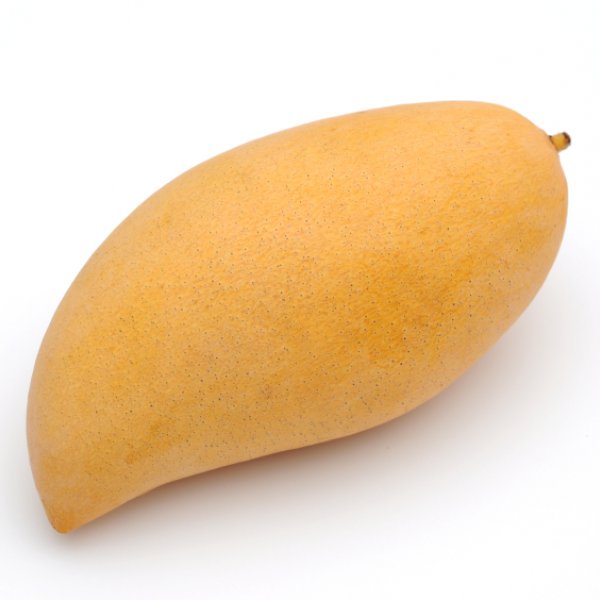 Mango
---
The Mango is a member of the drupe family, a type of plant food in which an outer fleshy part surrounds a shell (what we sometimes call a pit) with a seed inside. Olives, dates and coconuts are also types of drupes.
There are many different kinds of mangoes that range in color, shape, flavor and seed size. While the skin color of mangoes can vary from green to red, yellow or orange, the inner flesh of the mango is mostly a golden yellow. They have a sweet and creamy taste and contain over 20 vitamins and minerals.
Mangoes have been named the most widely consumed fruit in the world. Some of the possible health benefits of consuming mango include a decreased risk of macular degeneration, a decreased risk of colon cancer, improvement in digestion and bone health and even benefits for the skin and hair.
It provides a nutritional breakdown and an in-depth look at their possible health benefits, how to incorporate more mangoes into your diet and any potential health risks associated with consuming mangoes.
Our range of packaging, supported by our packaging machinery expertise, aims to improve the speed of packing lines, maximise space both in-transit and in-store and reduce product damage. Made from corrugated or solid board, all our packaging can be branded, allowing you to differentiate your products in a competitive retail environment and attract consumer attention.
As a leading supplier of packaging to the fresh produce market, we understand the needs of growers, packers and retailers.
Sustainable packaging solutions that deliver protection, branding and speed for this item.
&nbspWe can guarantee excellent quality of all goods.
&nbspWe believe that wellness grows on trees.
&nbspAll the advantages at a glance.
&nbspShort delivery times.
&nbspWith our packaging, your fresh fruits or vegetables are always in season.
We can provide products delivery : EXW (Ex Works), FOB (Free On Board), CIP (Carriage and Insurance Paid), CNF (Cost and Freight), CIF (Cost, Insurance & Freight), D2D (Door to Door) … or other kinds of delivery described in Incoterm 2010.
Prices for Fresh Fruits are rarely published and are dependent on quantities, packaging and delivery dates. Most significant quantities are sold on long term contracts where prices are normally not disclosed. For smaller parcels and short term requirements, trading takes place on the 'spot' market where prices are higher but more transparent.
For other specific request, please contact us via our trade system