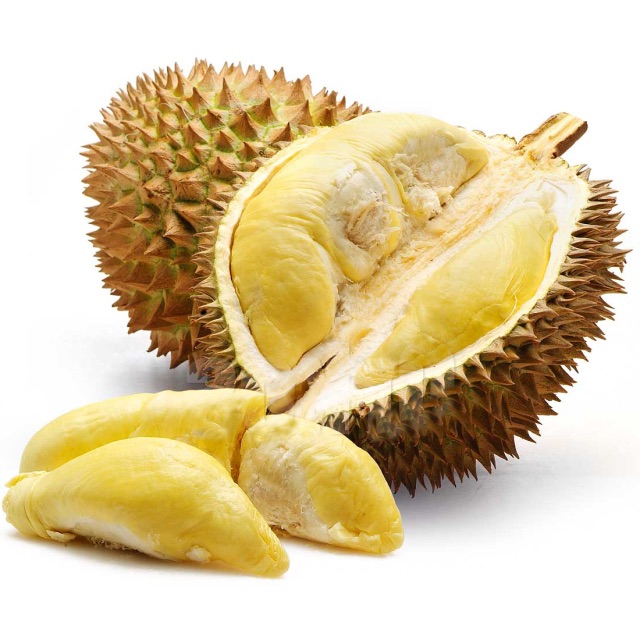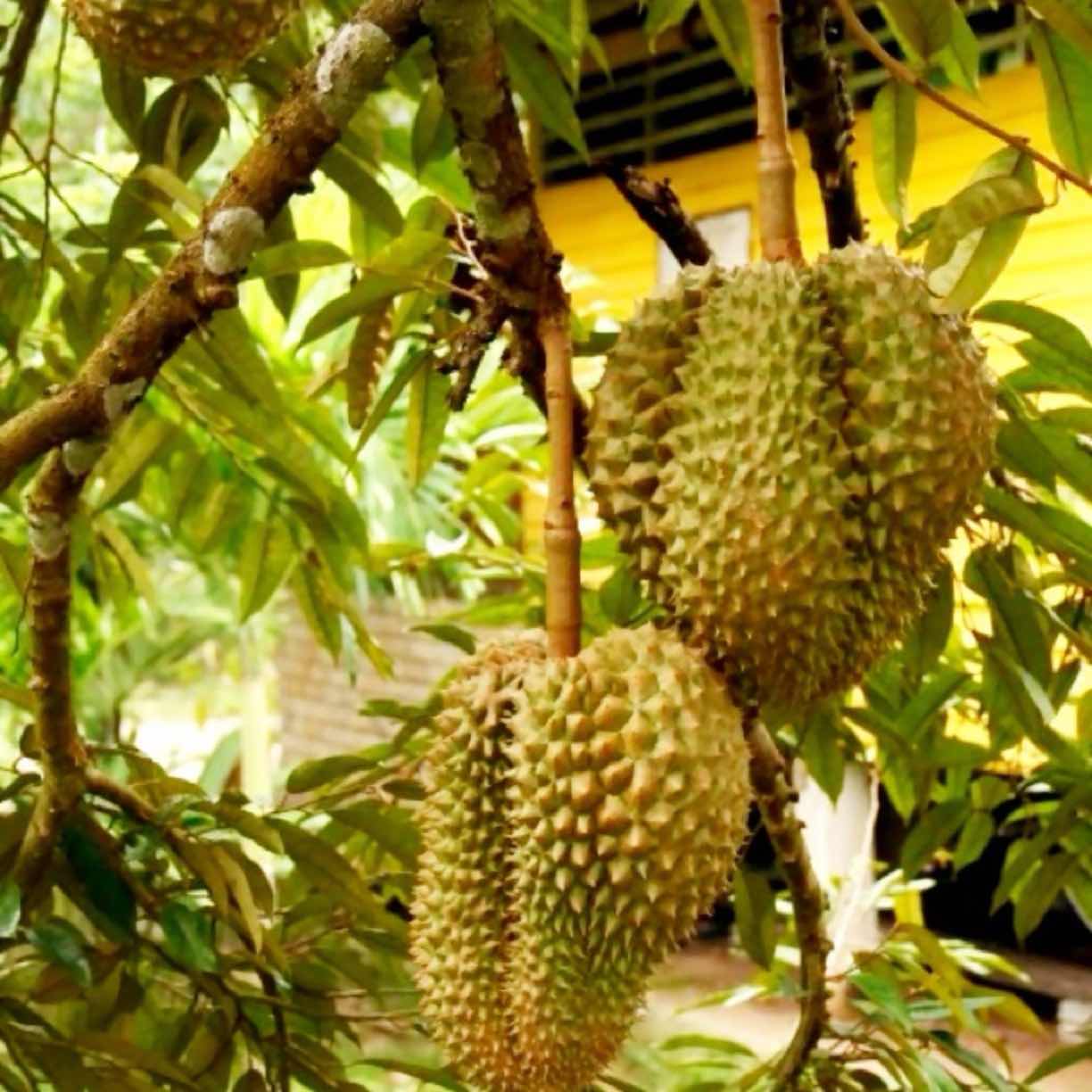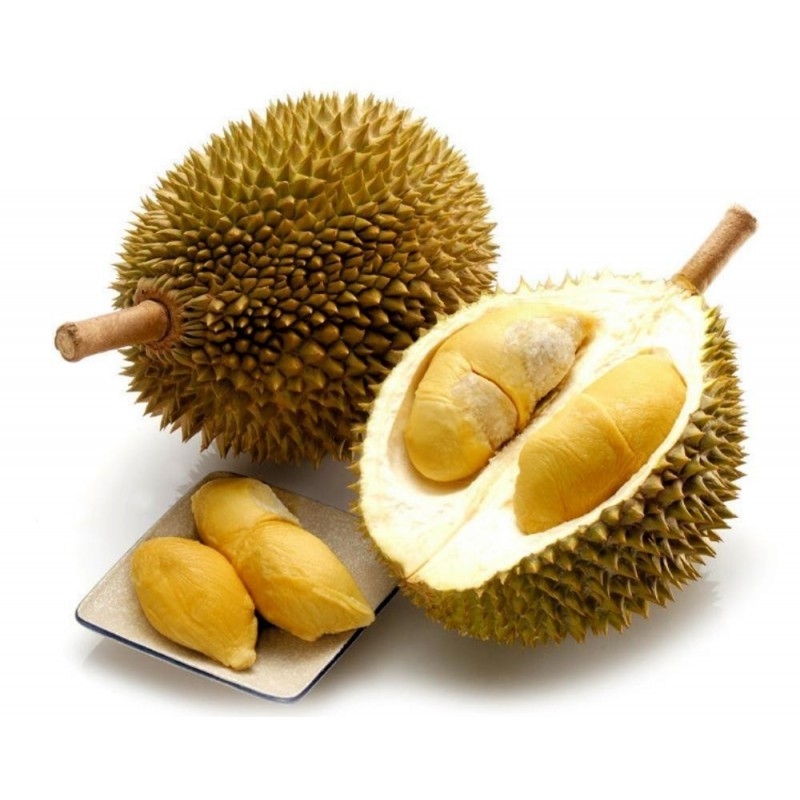 Durian
---
Durian is an exotic and controversial fruit in many parts of Southeast Asia, and is widely celebrated for its long list of health benefits, which include the ability to boost your immune system, prevent cancer and inhibit free radical activity, improve digestion, strengthen bones, improve signs of anemia, cure insomnia, prevent premature aging, lower blood pressure, and protect against cardiovascular diseases.
Some of the more minor benefits of durian is its ability to help with diabetes management, reduce inflammation of the joints, help thyroid health, reduce headaches, and lower symptoms of depression, anxiety, and stress.
Durian is often called the "king of fruits" in Southeast Asian nations, but is native to Vietnam, Malaysia, Indonesia, and Brunei, and possibly the Philippines, but debates still continue on that point. It is a large fruit, up to 1 foot long and 6 inches wide, with a hard, spiky exterior, with a range of yellow to red flesh. Out of the 30 species varieties, 9 of them are commonly utilized for cooking or consumption, and only one is found internationally, outside of the local growing areas. That species is called Durio zibethinus.
The reason this fruit is often considered controversial is because the smell has a divisive effect on people. Your natural olfactory sense will either find it pleasant or absolutely revolting and nauseating. This has led durian to be banned on public transportation in certain Asian nations, and the avid fans of the health benefits of durian are balanced by those who are repulsed by the sight and smell of this powerful fruit.
Our range of packaging, supported by our packaging machinery expertise, aims to improve the speed of packing lines, maximise space both in-transit and in-store and reduce product damage. Made from corrugated or solid board, all our packaging can be branded, allowing you to differentiate your products in a competitive retail environment and attract consumer attention.
As a leading supplier of packaging to the fresh produce market, we understand the needs of growers, packers and retailers.
Sustainable packaging solutions that deliver protection, branding and speed for this item.
&nbspWe can guarantee excellent quality of all goods.
&nbspWe believe that wellness grows on trees.
&nbspAll the advantages at a glance.
&nbspShort delivery times.
&nbspWith our packaging, your fresh fruits or vegetables are always in season.
We can provide products delivery : EXW (Ex Works), FOB (Free On Board), CIP (Carriage and Insurance Paid), CNF (Cost and Freight), CIF (Cost, Insurance & Freight), D2D (Door to Door) … or other kinds of delivery described in Incoterm 2010.
Prices for Fresh Fruits are rarely published and are dependent on quantities, packaging and delivery dates. Most significant quantities are sold on long term contracts where prices are normally not disclosed. For smaller parcels and short term requirements, trading takes place on the 'spot' market where prices are higher but more transparent.
For other specific request, please contact us via our trade system