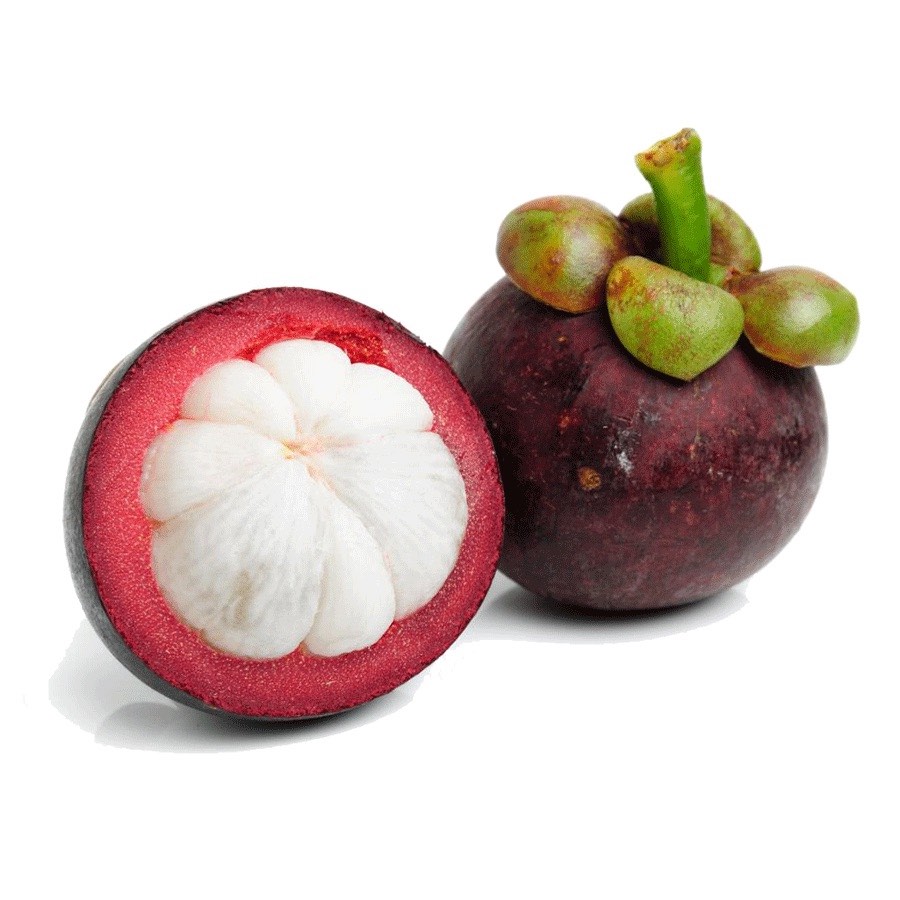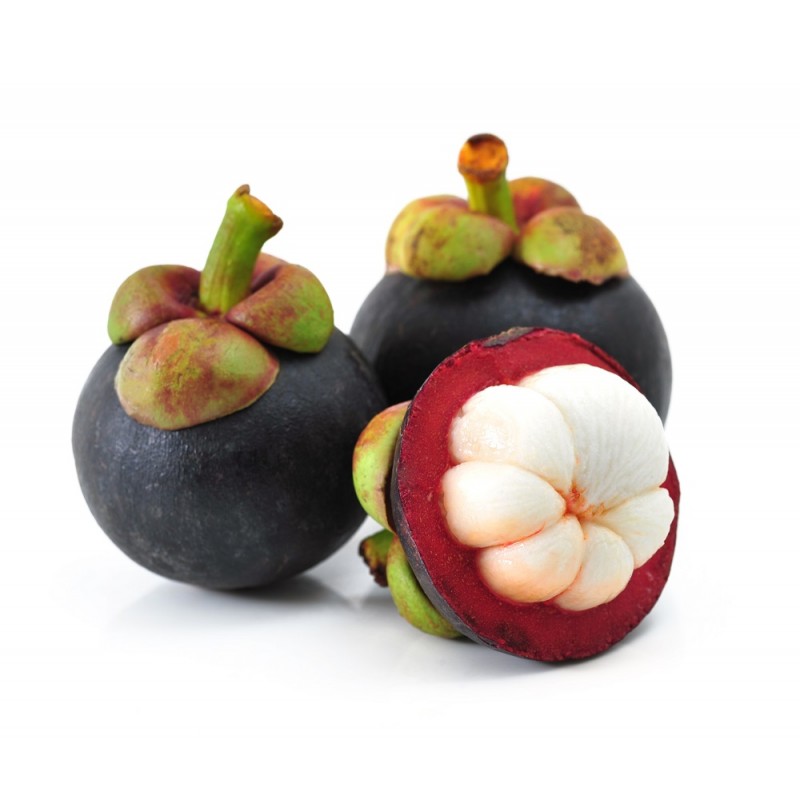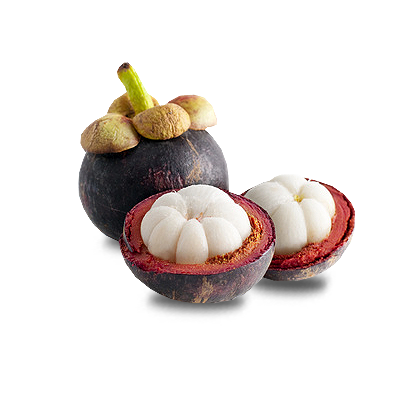 Mangosteen
---
Mangosteen is a dark purple tropical fruit the size of a tangerine, the mangosteen (which has no relation to a mango other than also being a fruit) grows in the hot, humid climates of Southeast Asia. About two to three inches in diameter—the size of a small apple—the mangosteen has a hard, leathery maroon rind that can be close to one-inch thick. Inside is soft, opaque white fruit that resembles a head of garlic. Mangosteens are high in antioxidants and have unique molecules called xanthones that purportedly have anti-inflammatory benefits. Once illegal in the US due to the belief that they harbored the Asian fruit fly, mangosteens are no longer contraband (the ban was lifted in October of 2007).
Health benefits of mangosteen include reduced risk of cancer, inflammation, allergies and diabetes. It has antioxidant, antifungal, antibacterial properties which help in protecting the body against various health ailments and also boosts immune system. Mangosteen is beneficial in maintaining healthy skin, weight management and providing relief from diarrhea and dysentery.
The fruit is reddish or dark purple in color. Due to its good taste mangosteen is also known as queen of fruits.
The place of origin is not known but it mangosteen is said to have been first domesticated in Southeast Asian countries. Thailand, Burma, India and Vietnam are some of the countries where it was cultivated since many years. Apart from these countries it is now grown in other Asian countries and some African countries.
Mangosteen does not have many varieties except for the one which is found in Sulu Islands. It is an ultra-tropical plant which needs humidity, rainfall and cannot survive in long periods of drought. And it cannot be grown at very high altitude regions. Harvesting seasons vary on the basis of location and altitude. In India there are two seasons for harvest, monsoon period and between April and June. In Ceylon, the fruit season is from May to Jul for low altitude regions and for higher altitude regions the fruit ripens from July to August or August to September.
It seems that the people of Southeast Asia realized the medicinal value that this fruit had long time ago. Relying on it as a form of treatment to different medical conditions is the reason why scientists have continuously carried out studies and researches to confirm these healing allegations. So far the benefits of this fruit have been proved scientifically over the past 3 decades to be true.
Our range of packaging, supported by our packaging machinery expertise, aims to improve the speed of packing lines, maximise space both in-transit and in-store and reduce product damage. Made from corrugated or solid board, all our packaging can be branded, allowing you to differentiate your products in a competitive retail environment and attract consumer attention.
As a leading supplier of packaging to the fresh produce market, we understand the needs of growers, packers and retailers.
Sustainable packaging solutions that deliver protection, branding and speed for this item.
&nbspWe can guarantee excellent quality of all goods.
&nbspWe believe that wellness grows on trees.
&nbspAll the advantages at a glance.
&nbspShort delivery times.
&nbspWith our packaging, your fresh fruits or vegetables are always in season.
We can provide products delivery : EXW (Ex Works), FOB (Free On Board), CIP (Carriage and Insurance Paid), CNF (Cost and Freight), CIF (Cost, Insurance & Freight), D2D (Door to Door) … or other kinds of delivery described in Incoterm 2010.
Prices for Fresh Fruits are rarely published and are dependent on quantities, packaging and delivery dates. Most significant quantities are sold on long term contracts where prices are normally not disclosed. For smaller parcels and short term requirements, trading takes place on the 'spot' market where prices are higher but more transparent.
For other specific request, please contact us via our trade system