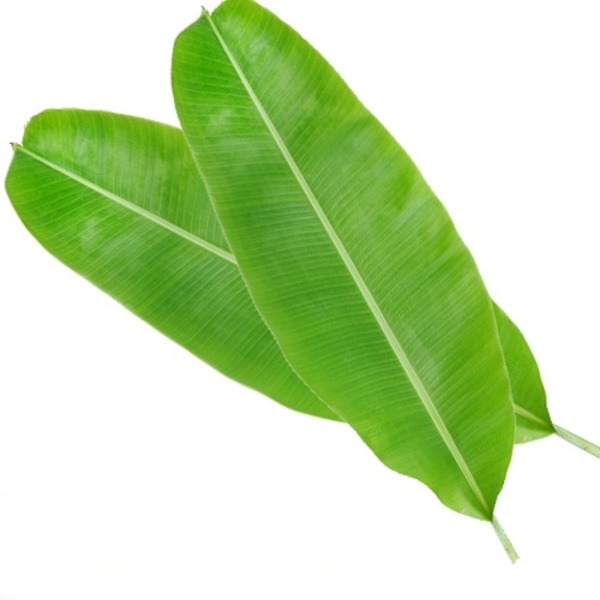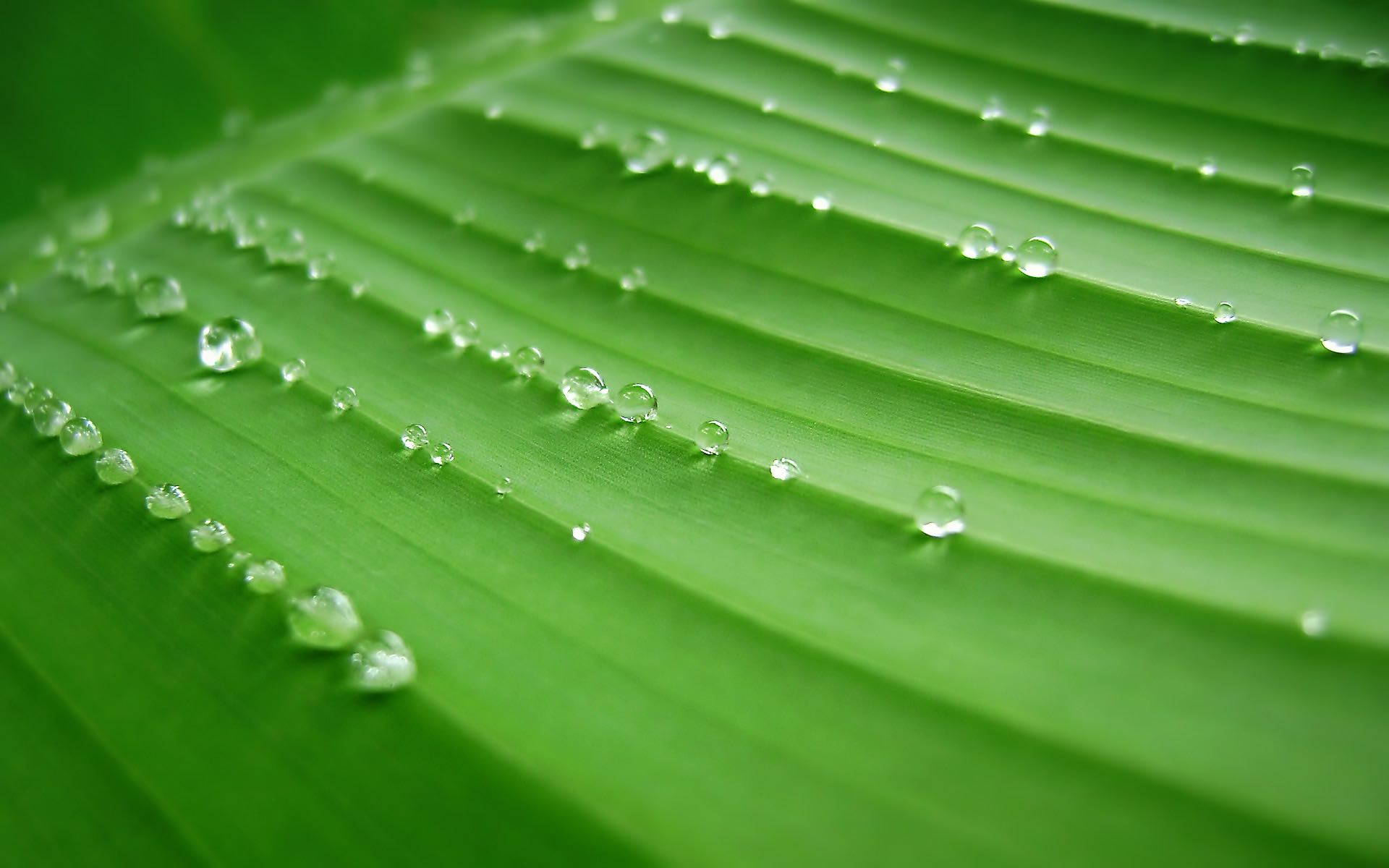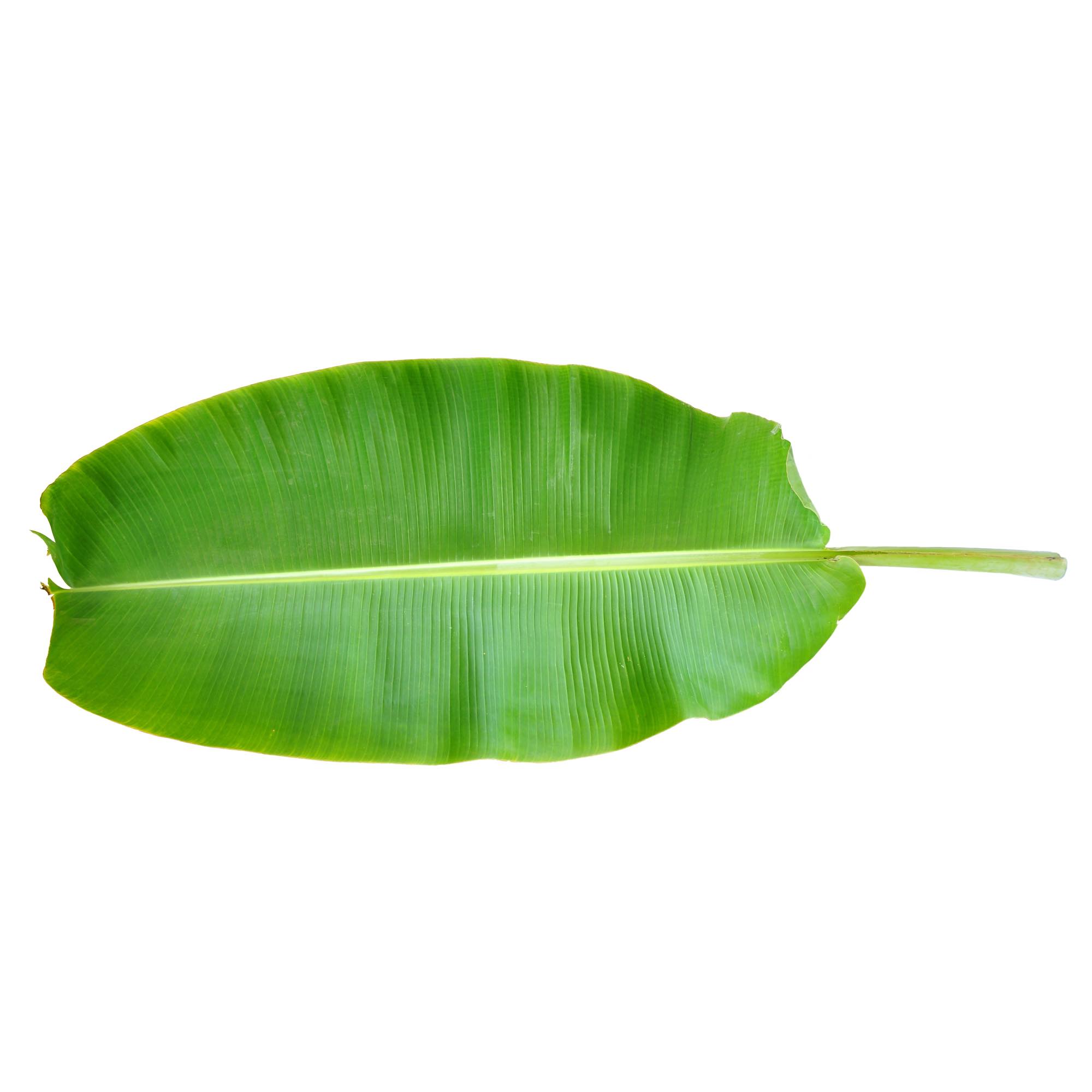 Banana Leaf
---
Banana leaves are large with spiked edges and a solid center. Ranging from lime to olive green to dark green, these inedible pliable leaves can measure up to ten feet long and two feet wide. Used for wrapping a variety of food mixtures, the leaves impart a subtle aromatic quality to foods.
Banana plants are herbaceous perennials. They are mostly foliage, with stems made of rolled leaf layers. The plant leaves, which are up to 9 feet long and 2 feet wide, unfurl from these stalks. Banana plants are a common fruit crop. In some areas, gardeners grow them for ornamental reasons. But banana leaves also offer nutritional and medicinal benefits in addition to having other value.
Banana leaves are ideal for wrapping sweet to savory foods. Stuff with poultry, pork, beef, veal, hard-cooked eggs, cheese, vegetables, rice, beans, grits, herbs and fruits. Wrap a favorite recipe in a softened banana leaf cut to size; leave enough room to fold each leaf over to form a pocket; secure with string. Boil, steam, bake, barbecue, fry or smoke with folded side down.
Grown on a banana tree which really is a plant of the genus Musa and not an actual tree, huge banana leaves emerge as the banana plant grows. When weather conditions are suitable and are on the warm side, a new leaf can grow weekly.
Our range of packaging, supported by our packaging machinery expertise, aims to improve the speed of packing lines, maximise space both in-transit and in-store and reduce product damage. Made from corrugated or solid board, all our packaging can be branded, allowing you to differentiate your products in a competitive retail environment and attract consumer attention.
As a leading supplier of packaging to the fresh produce market, we understand the needs of growers, packers and retailers.
Sustainable packaging solutions that deliver protection, branding and speed for this item.
&nbspWe can guarantee excellent quality of all goods.
&nbspWe believe that wellness grows on trees.
&nbspAll the advantages at a glance.
&nbspShort delivery times.
&nbspWith our packaging, your fresh fruits or vegetables are always in season.
We can provide products delivery : EXW (Ex Works), FOB (Free On Board), CIP (Carriage and Insurance Paid), CNF (Cost and Freight), CIF (Cost, Insurance & Freight), D2D (Door to Door) … or other kinds of delivery described in Incoterm 2010.
Prices for Fresh Vegetables are rarely published and are dependent on quantities, packaging and delivery dates. Most significant quantities are sold on long term contracts where prices are normally not disclosed. For smaller parcels and short term requirements, trading takes place on the 'spot' market where prices are higher but more transparent.
For other specific request, please contact us via our trade system