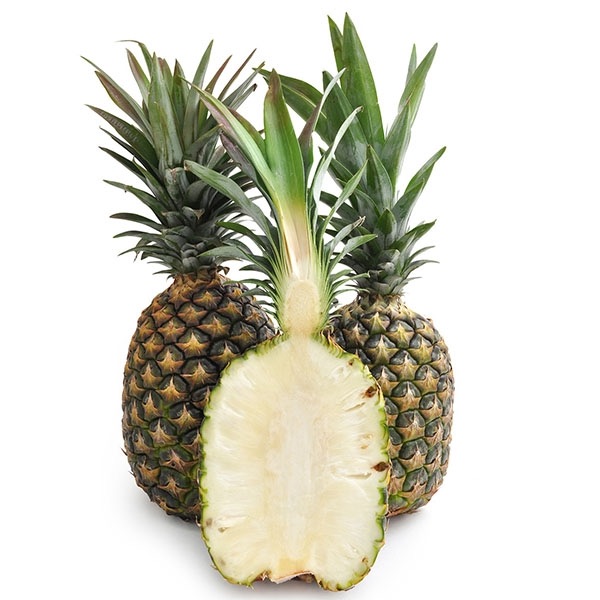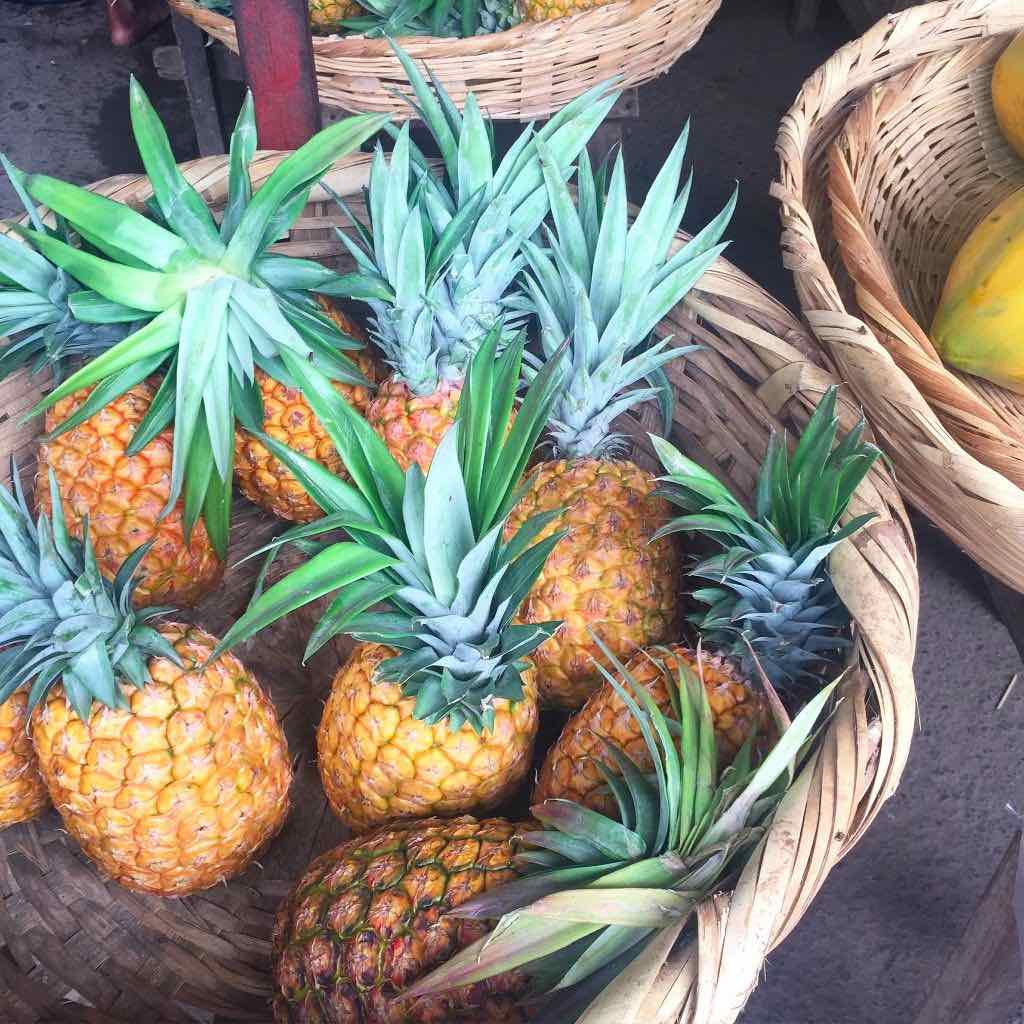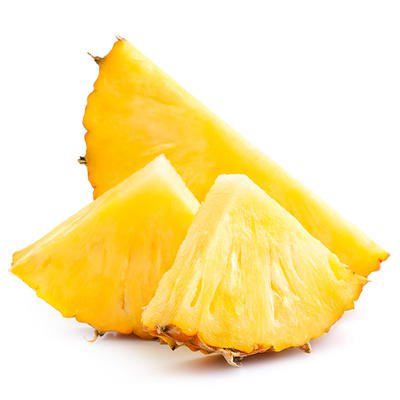 Pineapple
---
Pineapples are a funny-looking fruit with a serious impact on health, and their health and medicinal benefits include their ability to improve respiratory health, cure coughs and colds, improve digestion, help you lose weight, strengthen bones, improve oral health, boost eye health, reduce inflammation, prevent cancer, increase heart health, fight off infections and parasites, improve the immune system, and increase circulation.
Pineapples are a delicious tropical fruit that have been celebrated for centuries not only for their distinct and unique taste, but also for their seemingly miraculous health benefits. Pineapples are eaten fresh, juiced, cooked, and preserved and their leaves are even used for wallpaper and ceiling insulation. They belong to the Bromeliaceae family and are actual a composite fruit made of coalesced berries that grow at the crown of a fruiting tree.
Historically, the most significant grower of pineapples was Hawaii, but they are now cultivated in large quantities in Brazil, the Philippines, and Costa Rica. That being said, the fruit is actually native to Paraguay and Brazil, and possibly parts of the Caribbean. The exact movement of pineapples and the evolution of pineapples as a popular global fruit are still somewhat unknown. It was first brought to Europe and Spain following Christopher Columbus's return there in 1493.
Its fruiting season run from March until June, and each tree can produce a number of fruits. The name pineapple actually evolved in the 17th century due to its similar structure and appearance to pine cones. Traditionally, they were known as "ananas". The fruit itself is up to a foot long and is surrounded by thorny spikes, topped with hard, waxy leaves, sometimes up to thirty per fruit. Pineapples and their sweet juice are used and enjoyed around the world, even as a popular flavor in alcoholic drinks, the most famous of which is the tropical drink, the pina colada!
Our range of packaging, supported by our packaging machinery expertise, aims to improve the speed of packing lines, maximise space both in-transit and in-store and reduce product damage. Made from corrugated or solid board, all our packaging can be branded, allowing you to differentiate your products in a competitive retail environment and attract consumer attention.
As a leading supplier of packaging to the fresh produce market, we understand the needs of growers, packers and retailers.
Sustainable packaging solutions that deliver protection, branding and speed for this item.
&nbspWe can guarantee excellent quality of all goods.
&nbspWe believe that wellness grows on trees.
&nbspAll the advantages at a glance.
&nbspShort delivery times.
&nbspWith our packaging, your fresh fruits or vegetables are always in season.
We can provide products delivery : EXW (Ex Works), FOB (Free On Board), CIP (Carriage and Insurance Paid), CNF (Cost and Freight), CIF (Cost, Insurance & Freight), D2D (Door to Door) … or other kinds of delivery described in Incoterm 2010.
Prices for Fresh Fruits are rarely published and are dependent on quantities, packaging and delivery dates. Most significant quantities are sold on long term contracts where prices are normally not disclosed. For smaller parcels and short term requirements, trading takes place on the 'spot' market where prices are higher but more transparent.
For other specific request, please contact us via our trade system