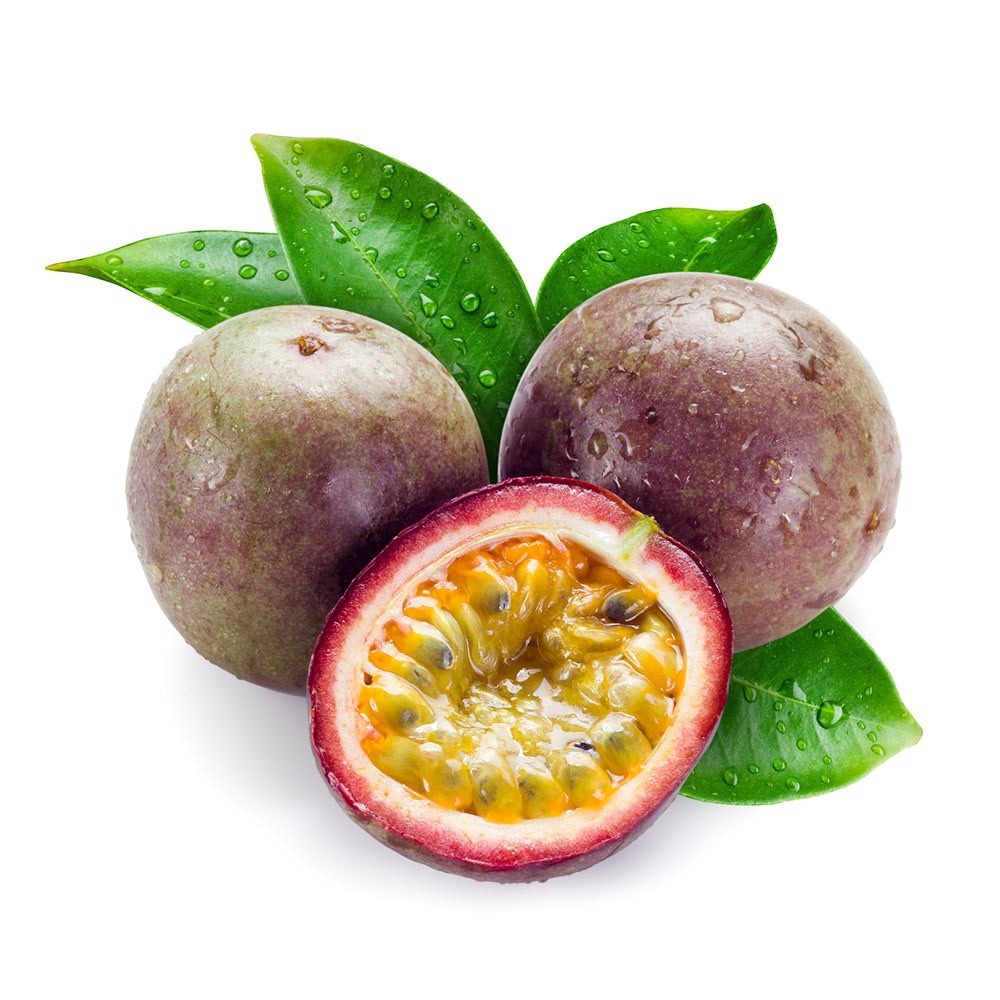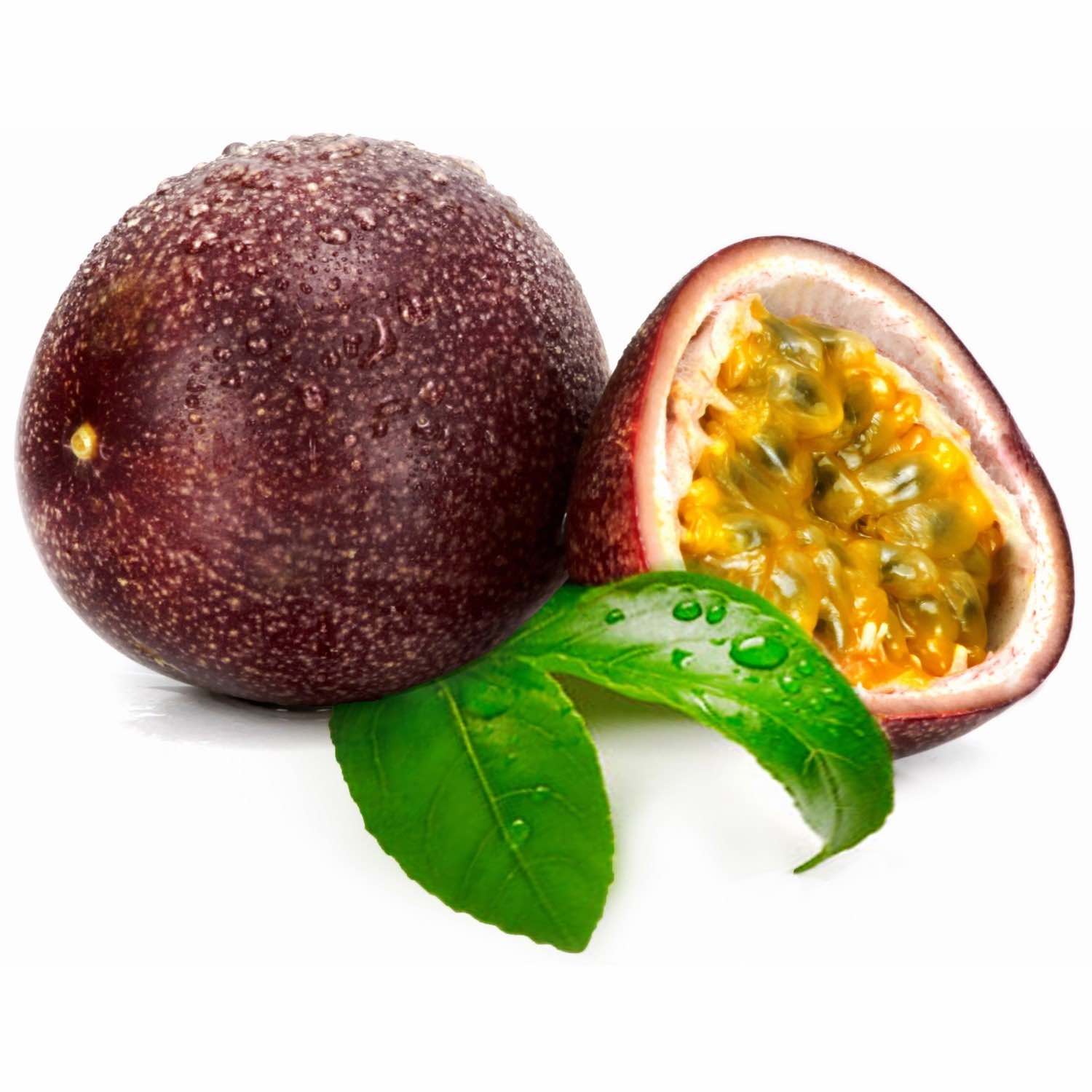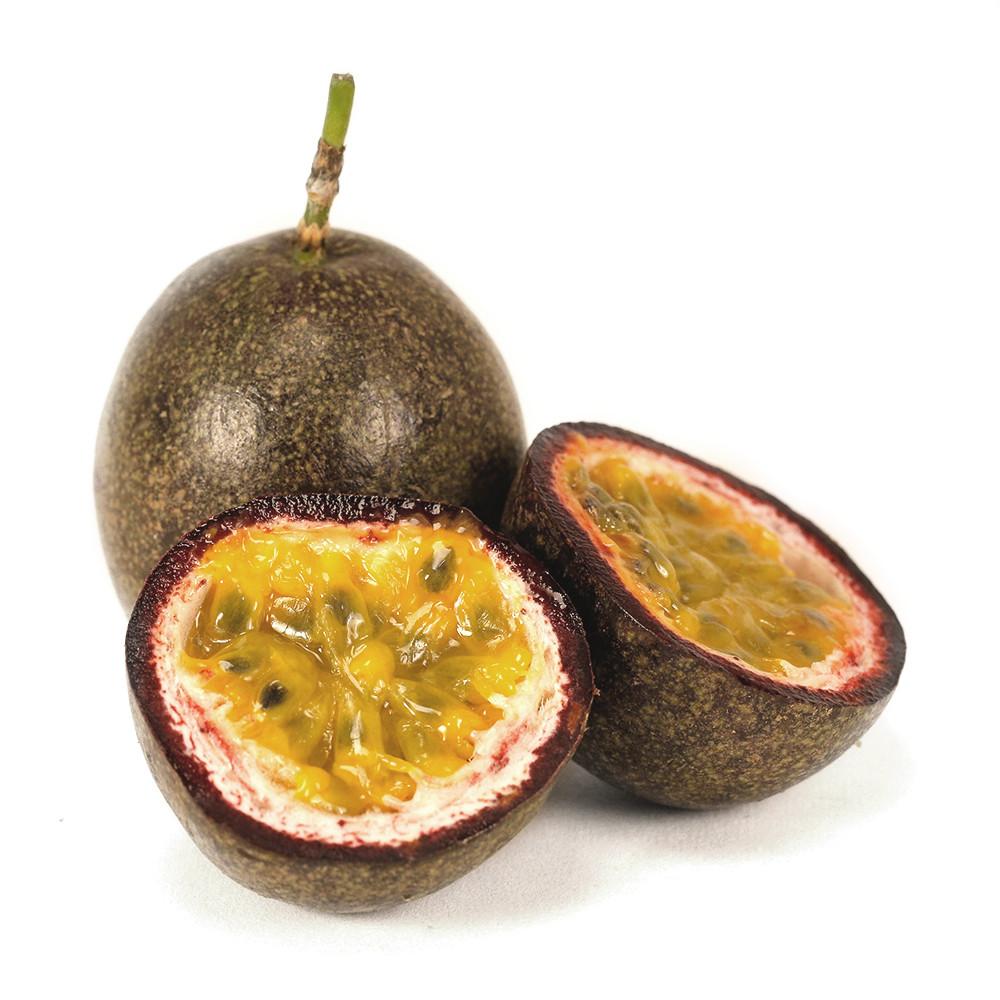 Passion Fruit
---
Passion Fruit is an intriguing and mysterious fruit that has a surprising number of health and medicinal benefits for those fruit lovers who add it to their diet. Some of these benefits include passion fruit's ability to prevent cancerous growth, stimulate digestion, boost immune function, improve eyesight, increase skin health, regulate fluid balance in the body, lower blood pressure, boost circulation, and improve bone mineral density.
Furthermore, it reduces signs of premature aging, lessens inflammation, improves sleeping habits, and eliminates asthma.
That long list of health benefits commonly attributed to passion fruit is due to the nutrient, mineral, and vitamin content of the fruit, which includes antioxidants, flavonoids, vitamin A, vitamin C, riboflavin, niacin, iron, magnesium, phosphorus, potassium, copper, fiber, and protein. The percentages of many of the vitamins and minerals are shockingly high, and passion fruit is a great addition to the diet that can result in a number of amazing health benefits.
You can find passion fruits grown in nearly any warm climate in the world, provided they are frost-free throughout the year. This includes the South Pacific, Central America, the Middle East, the Mediterranean, and various subtropical locations throughout the world. These individual cultures utilize it in their cuisine, because the need for exportation is relatively slim, considering that it is grown in so many different places and varieties around the world. It is a popular breakfast food, juice, snack, and flavor additive to salsa, salad, and desserts.
Our range of packaging, supported by our packaging machinery expertise, aims to improve the speed of packing lines, maximise space both in-transit and in-store and reduce product damage. Made from corrugated or solid board, all our packaging can be branded, allowing you to differentiate your products in a competitive retail environment and attract consumer attention.
As a leading supplier of packaging to the fresh produce market, we understand the needs of growers, packers and retailers.
Sustainable packaging solutions that deliver protection, branding and speed for this item.
&nbspWe can guarantee excellent quality of all goods.
&nbspWe believe that wellness grows on trees.
&nbspAll the advantages at a glance.
&nbspShort delivery times.
&nbspWith our packaging, your fresh fruits or vegetables are always in season.
We can provide products delivery : EXW (Ex Works), FOB (Free On Board), CIP (Carriage and Insurance Paid), CNF (Cost and Freight), CIF (Cost, Insurance & Freight), D2D (Door to Door) … or other kinds of delivery described in Incoterm 2010.
Prices for Fresh Fruits are rarely published and are dependent on quantities, packaging and delivery dates. Most significant quantities are sold on long term contracts where prices are normally not disclosed. For smaller parcels and short term requirements, trading takes place on the 'spot' market where prices are higher but more transparent.
For other specific request, please contact us via our trade system